PURITO Centella Green Level Buffet Serum 60ml
Price

RM55.00

RM68.00

Product SKU
PURITO Centella Green Level Buffet Serum 60ml
Brand
Purito
Size (L x W x H)
3.5 cm x 3.5 cm x 12 cm
Availability
In Stock
Quantity
Description
Highlight
Formulated with EWG verified ingredients, this cica cream is packed with effective ingredients so skin will be protected, smooth, clean and vibrant.
This versatile serum helps improve the appearance of your skin.
Infused with 49% of centella asiatica extract, collagen, ceramide, and other EWG-verified ingredients to strengthen skin barrier while leaving the skin moisturized and supple.
Free from harsh chemicals and preservatives.
Just like an all-you-can-eat buffet, PURITO Centella Green Level Buffet Serum is an all-you-need soothing serum. Formulated with 49% Centella asiatica extract, this liquid-type serum effectively soothes and calms irritated, troubled skin, while fortifying your skin's barrier with ceramides, hydrolyzed collagen, peptides, niacinamide, and adenosine. Asiatic acid and madecassic acid boost the anti-inflammatory effects of this must-have serum for sensitive skin types.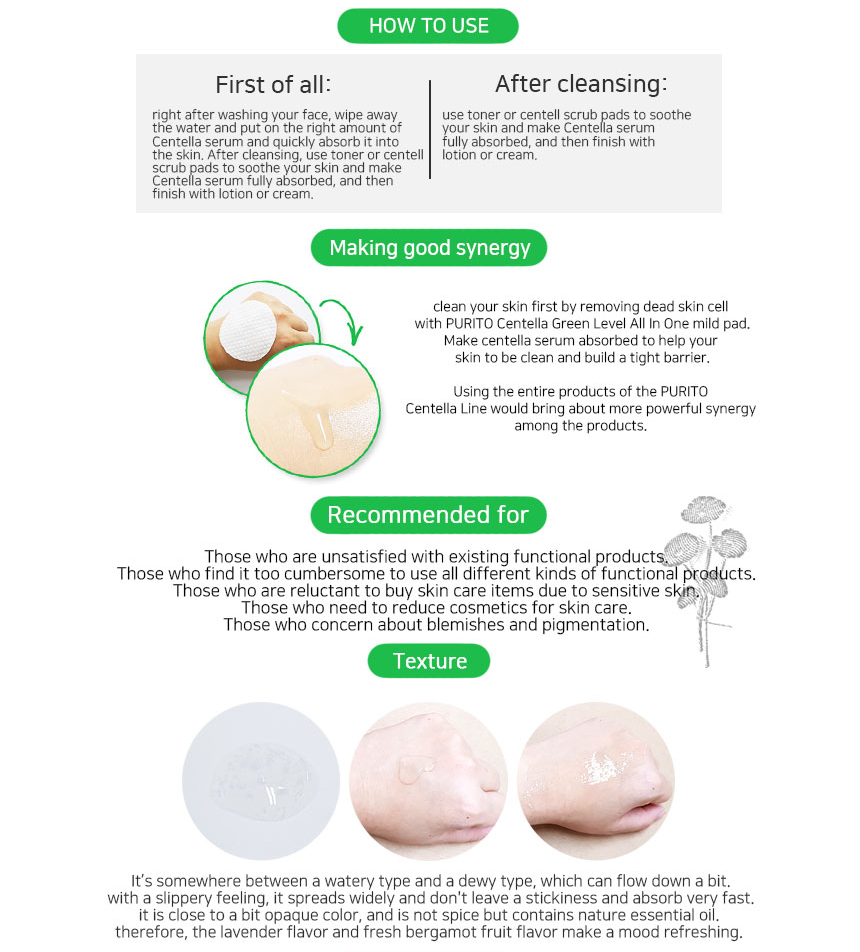 Reviews (0)
view all
back
What's in the box
PURITO Centella Green Level Buffet Serum 60ml x 1